Accuquilt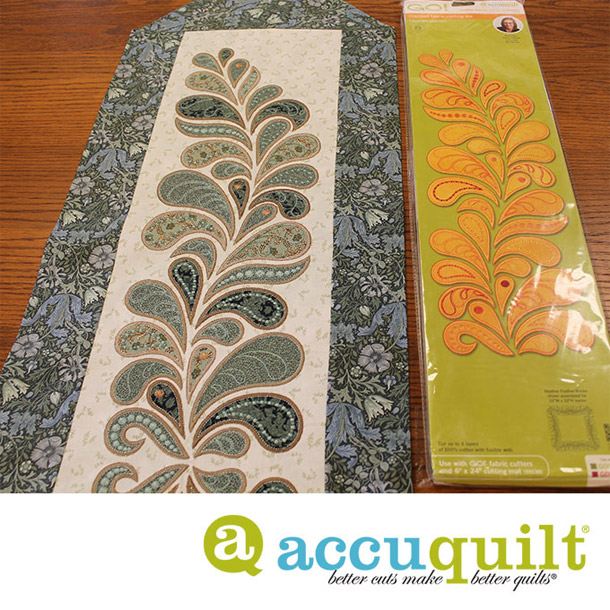 Feathers on the GO! Runner
No tracing, and no trimming for these feather appliques! Pre-cut your pieces on the GO! and then embroider away. Come and see how your cutter works with your embroidery machine.
Huge inventory of Dies & Qubes in stock.


You can do a hands on test of Accuquilt in our store.


Ask about our Accuquilt classes.